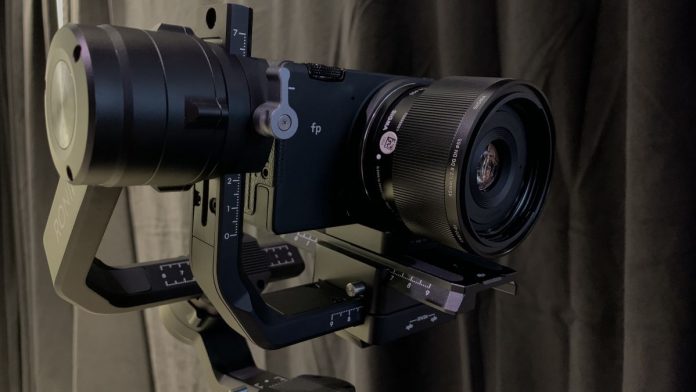 As a photographer, you would pretty much be working two jobs. The first is photography and the second is jugglery. You might think this is a joke and it kind of is, but unironically, every photographer will feel it in his heart. If taking a photograph takes a few seconds, setting up all the equipment and getting ready for the shot takes some hours. And while each equipment helps the photographer create a better shot, nothing is perhaps as important as the camera and the lenses. They form the body and the soul of photography. Keeping that in mind, Sigma created two masterpiece technologies for every ardent photographer.
Sigma Full Frame Mirrorless Camera
The Sigma full frame mirrorless camera is the company's magnum opus. The fact that it is full frame and yet pocket-sized is what makes it such a big deal. The Sigma camera holds the distinction for being the smallest and lightest full frame camera in the world. In fact, it is quite an achievement because if you have worked with a full frame camera, you will know that they tend to be on the larger and heavier side
Despite being so light, it is quite heavy in the feature department. Because of its versatile L-mount, it can be attached with not just Sigma lenses but those from other companies too, making it easy for someone to make a shift to it. Equipped with a 35 mm Bayer sensor, the images captured by the camera are flawless, to say the least. It is powered by a powerful and intuitive UI that makes changing settings and flipping between modes a seamless function. The shutter is electronic, which means you do not have to spend money on remote-controlled triggers to eliminate the shake of a mechanical shutter.
With this camera, Sigma packs in seven shooting modes that give your photographs that special look without using filters. The Cinegraph needs special mention since it is a novel function that allows you to create gifs right here on the camera. Besides high definition HDR shots, you can also shoot high-quality videos due to 4K UHD and 24fps recording. Last but not the least, the die-cast aluminium alloy framing of the camera body gives it the kind of durability every camera owner wishes for. It is dust-proof and splash-resistant, so you do not have to hold back on outdoor shoots anymore.
Sigma Full Frame Cine Lenses
The best way for the Sigma full frame mirrorless camera to realise its full potential is through the Sigma full frame cine lenses. These lenses enhance the cine shooting style of the camera. Besides geared focus and iris rings, clickless apertures and also dual focus scales marked in feet, these lenses come in a variety of focal lengths to suit every photographer's needs.
About Us
If you are a photographer looking for a unified platform for all your photography needs in Dubai, look no further than MK Trading. We combine high quality and reasonable rates to satisfy photographers of all levels of experience.