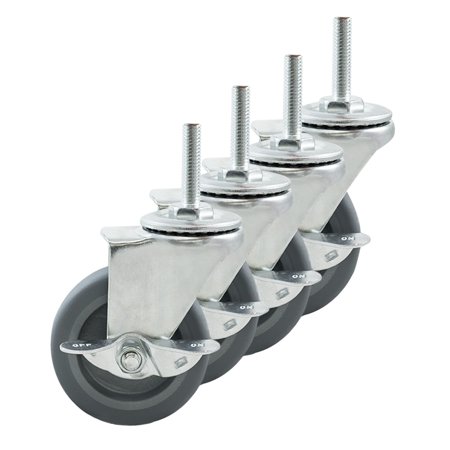 Moving heavy industrial equipment over the floor can prove to be very tedious and exhausting. Besides, there are chances of this expensive equipment getting damaged. This is where casters come into the picture. Casters are nothing but wheels, which are available in a wide range of different specifications that are attached to the base of a trolley or cart and then they can be easily moved from one place to another. Caster wheels are sturdy and robust and the lesser amount of friction is created by them which allow you to move heavy items easily from one place to another. There are different types of casters available in the market, like the air cargo casters. Besides, you can also find cast iron swivel caster which are also very commonly used at the industrial sectors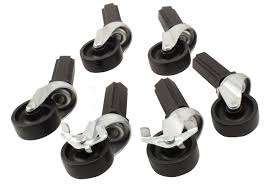 What Benefits does Caster Wheels have to offer?
There are quite a few benefits that casters wheels have to offer and these are the reasons why they have become indispensible at the industrial facilities. Here are some of them
When it comes to moving heavy equipment and machineries, it become far easier when there are wheels attached to the base of the carrier. This is where caster wheels are so important. They not only allow you to move items easily and smoothly but at the same time add speed to the entire process.
Casters are designed for the purpose of providing a maximum amount of support with the very little amount of resistance. Casters are quite easy to work with.
If you are a keen observer, then you must have noticed that caster wheels are being used in different grocery stores and supermarkets. The wheels attached to the cart help them to turn easily; however, the frame of the cart doesn't move along with the wheels. The wheels offer the least amount of resistance against the floor which makes it easier to carry heavy equipment and machinery from one place to another.
Another important benefit that casters have to offer is the fact that they are capable of handling a good amount of weight and they can continue to serve you for a long period of time without getting damaged. However, you need to make sure that you have the best casters in place depending on the type of work that is carried out at your facility and how much load these casters need to carry
 Apart from these, there are different other types of benefits that casters have to offer. Imagine a situation when you had to drag the heavy and expensive equipment and machinery from one corner of your facility to another. It would have taken a lot of human effort, making the process extremely time-consuming. Besides, the chances of these items getting damaged are also quite high. In order to avoid such situations, casters are the best options available to you. They would make the process simple and easy and at the same time would also help you to increase your productivity. The type of caster that you need would be determined by the amount of load it needs to carry
As far as installing the casters in concerned, the process is quite simple. These days, there are trolleys and carts available which come with pre-installed casters. It is up to you to decide which type and specification you are looking for. It is however always advisable to go for the good quality items, which are a bit expensive, however, they are strong and sturdy and can serve you for a long period of time. There are heavy duty caster wheels for sale available, where you can look for the best casters.