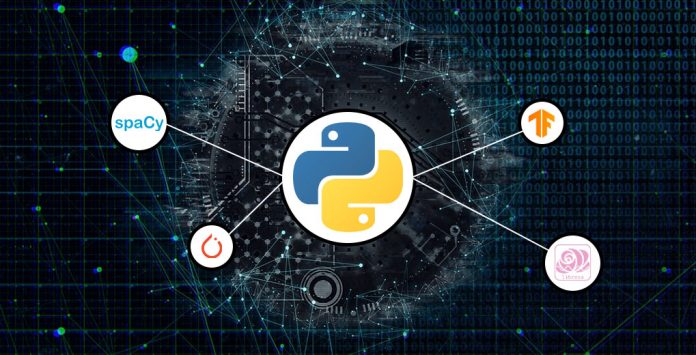 Data Science is taking the center stage of all technological innovations currently happening in various industries. Business analysts, AI engineers, data science innovation groups and Open Source communities are fulfilling promises of every business objective. These are mostly achieved through various programming languages. But, did you know that Python data science and R language are used in diverse applications?
In this article, we will check the role of R and Python data science in some unique use cases.
Conversational AI
"Hello, I am your sales assistant. How can I help you?"
Today, we are heaped under virtual assistants and the chat bots conversing with us. In almost every website on e-commerce, we see wide range of chat bots taking the conversation to next level. From banking to biking websites, businesses are using conversational AI to improve customer experience, service, and post-sales analytics to improve brand image and reputation.
Cyber crime
Many cloud companies are enabling various institutions not just track cyber crime sources and identities but also forecast in advance, what behavior actually lead to cyber crimes. Cyber security practices and benchmarks are evolving with the introduction of AI and ML-based automation surveillance mechanisms. Python apps and solutions are trust worthy and scalable to build various security aspects of developing any cyber crime foundation. It can be further diversified for complex anti cyber crime architecture using mixed environments created using MicroPython, Java, TensorFlow, Apache Spark, and JS.
Sports Analytics
Sports analytics is a big money churner and job market. Python data science course is used to find various intricacies of sports analytics related to Forecasting sporting outcomes, player's performance, training and simulation, TV viewership, audience data management.
One unique case that I would like to provide to you is how Wimbledon Championships uses IBM Watson Marketing's AI and ML prowess to deliver best experience using data science sports analytics.
Similarly, NASCAR, Formula 1 and other world famous motor sport championships use sports analytics from Amazon Machine Learning and AWS Cloud.
Preventing Human Trafficking
I had to point this out in this article, and I always do whenever I get a chance. A woman centric company founded by women entrepreneurs called Marinus Analytics fights human trafficking using Python data science and AI tools. AI and ML helps to turn human Big Data into actionable intelligence using best in class technologies such as human facial recognition, location data intelligence, biometrics, and many other unique data points to fight against the century-old problem of slavery and human trafficking.
Same technology is also used to fight against poaching and drug peddling crimes.
In this unique industry, AI ML engineers have the best opportunities to find and apply to best projects.