A credit card has made purchasing or paying for regular as well as big-ticket expenses on credit easy and convenient. It also offers a range of money-saving features like reward points, discounts, cashback, and more. With the economy becoming more cashless by the day, issuers are offering feature-packed credit cards with innovative features to meet your unique needs.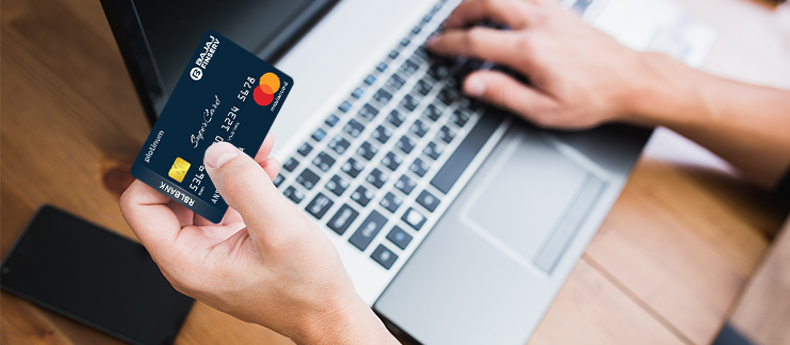 One such card is the Bajaj Finserv RBL Bank SuperCard which combines the power of four cards in one. Firstly, you can make credit purchases using this card. Secondly, this card allows you to make 50-day interest-free ATM withdrawals, so you can address your cash crunch or emergency cash requirements with ease.
Thirdly, you can avail of an emergency loan with an amount equal to the cash limit of your credit card and pay no interest for up to 90 days. Finally, you can convert your purchases worth Rs.3,000 and above into 3 easy EMIs and repay the price conveniently without overstepping your budget. Apart from this, the SuperCard also offers handsome reward points as a welcome gift, for achieving spending milestones, and for every purchase you make.
Before you sign up for this attractive credit card, take note of the eligibility criteria and the documents you will need to submit when applying.
The eligibility criteria basis on which you can qualify for the Bajaj Finserv RBL Bank SuperCard
You should be in the age group of 25 to 65 years.
You should have a regular source of income.
You should have an existing business relationship with the issuer.
You should have a credit score of 750 or above.
You should have a credit report free of defaults.
You should reside in an address that features under the 'SuperCard live location in India' list.
The documents you need to submit to apply for the Bajaj Finserv RBL Bank SuperCard 
KYC documents like PAN cards, passports, Aadhaar cards, and others.
Address proof like ration cards, utility bills, and others.
Passport-size photo.
Once you know you qualify for it and have the documents ready, go ahead and apply for a SuperCard online. Check your pre-approved offer to view your personalized deal and enjoy instant approval online.
Here's how to apply for a SuperCard:
Click on https://www.bajajfinserv.in/check-pre-approved-Credit-card-offer.
Submit your basic details such as your name and contact number to receive an OTP.
Submit this OTP to view your pre-approved offer and choose a card that suits your needs.
Choose the right card and apply for it to enjoy instant approval
Once you apply for the card of your choice by handpicking one from among the 7 types of available SuperCard variants, you will get instant approval on your application. After this, you can also track the credit card application status online and offline.
To check your Bajaj Finserv Credit Card application status Online, follow these simple steps:
Visit https://www.bajajfinserv.in/credit-card-application-tracking
Enter one of these details: customer ID, PAN card number, mobile number, email ID or reference number.
On submitting the required details, the page will render your credit card application status on the screen.
To check your Bajaj Finserv Credit Card application status offline, these are the steps you need to follow: 
Leave a missed call on the number 9289222032 and wait for a representative to get in touch with you.
Alternatively, you can visit your nearest Bajaj Finserv branch and contact a representative to know your application status.
Checking the Bajaj Finserv credit card application status is that simple! Apply for a SuperCard now to enjoy endless benefits and features.