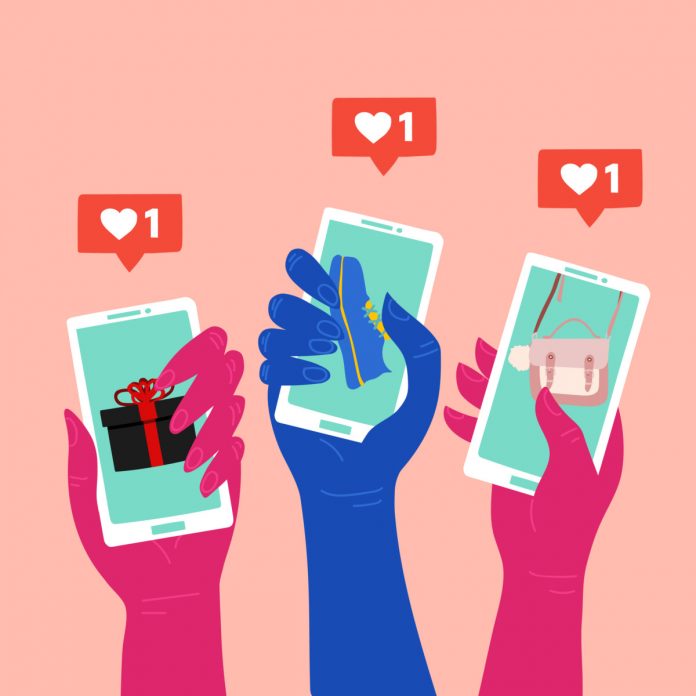 IGTV is a standalone video application by Instagram for iOS and Android smartphones. It permits for longer videos compared to Instagram. While IGTV is accessible as a standalone app, the basic functionality is also accessible within the Instagram app and website. For uploading a video to the IGTV, you have to create the first channel for that then you can generate video, and you can upload it on IGTV.
Not all users have access to Instagram's Branded Content Tag on IGTV, but Instagram is now providing users with Business or Creator accounts the capability to use to gain access to the feature on IGTV. When utilizing the feature, then the tagged IGTV content will display the 'paid partnership with' label and the partner's name.
The capacity to use branded content tags within IGTV videos will be of particular relevance to brands inquiring to work with influencers to advertise their products, an area that Instagram has been working to facilitate better. That'll also provide top-level creators more ways to monetize their efforts and keep them on-platform for longer – which, for IGTV, is a crucial concern at this stage.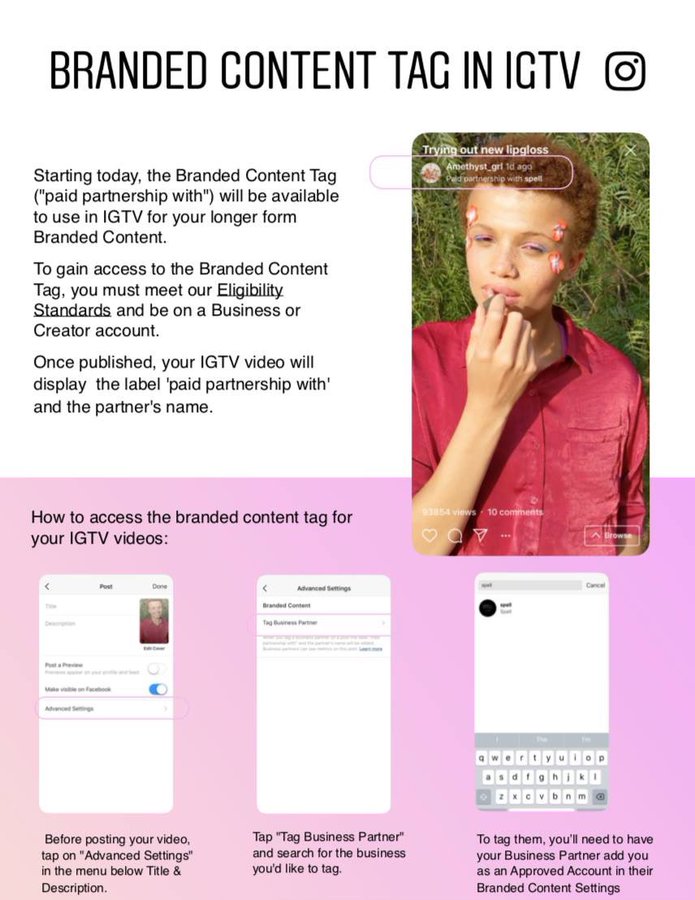 The capability to label branded content on IGTV may not open up more opportunities for creators to work with sponsors. Still, it will surely help Instagram control paid-for content on IGTV.
HOW YOU CAN ADD THE TAG:-
Before posting, click on the "Advanced Settings."
You can search for your partner by clicking the "Tag Business Partner."
When you tag your partner, and in their Branded Content Settings your partner has added you as an Approved Account then you can tag them and post your content.
Be noted that Instagram's Branded Content Tags are still not accessible for all users, for those who can access them; they are now also being extended to longer-form IGTV content.
Also read: Snapchat's New Feature Will Now Let You Make 3D Selfies.