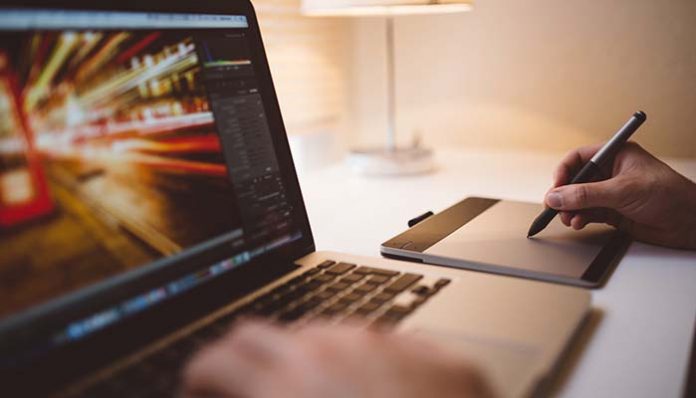 Instagram has long been a home for the creative people and designers. They were among the first adopters of the platform and have been a major presence ever since. It should then be no surprise to see the new ephemeral Stories feature on the platform finding favor with them as well. An Instagram story is broadcasted to all followers, with the caveat that it disappears after 24 hours. Of late, this feature is used by 400 million users every single day, which is about 40% of the total users. Instagram Stories are used to promote brands, showcase portfolios and increase reach; they are extremely popular and they are here to stay. 20-25% of organic stories convert to direct messages, but you are going to have to put in more effort than posting a random selfie for that to work out. Here's how you can make use of the features Instagram Stories offers you to add value and build a great brand.
According to the discussion on https://adespresso.com, Instagram Stories is attracting big advertising budgets to the platform. The global marketing agency Merkle, noticed that their own clients' ad spend on Instagram accounted for 23 percent as much spend as Facebook in the second quarter of 2018, and this thanks to the rise of Instagram Stories. Jay Sethi, VP of Smirnoff in the US, revealed that the brand increased advertising on Instagram Stories in 2018, is funded by incremental growth of its social media budget, even though Facebook's viewability issues are an ongoing concern."
Feed Separation
Stories are not your main feed. Perhaps you can share the same things to both, but that doesn't mean you should. Stories are a whole different beast and you need to figure out how you can tie them into your feed. The quirky, unusual and eye-catching photos should go on the main feed, while explainers, did-you-knows and announcements or updates work best on Stories. A lot of graphic designers put their portfolio on the main feed while keeping behind-the-scenes content and general day-to-day updates on the Stories so as to stay connected while keeping the feed clean and professional.
What Content Works Best
As an ever-evolving platform, Instagram keeps rolling out new features across the board. Some of them are revolutionary while others are routine bug fixes. Either way, you must be open to exploration and experimentation to ensure you are always getting the most out of Stories. If you are new to Instagram, you should know that you can create a story by swiping right on the newsfeed or tapping the top-left camera icon or your profile picture. You are given the following options to post:
Previously taken pictures.
Live broadcast up to 1 hour long.
A normal picture. Hold the shutter button to take a video.
Boomerang: A burst of photos looped together in a GIF or video.
Superzoom, a video that zooms in on an object with a flourish and a sound effect.
Rewind, a video that will be played in reverse.
The hands-free video where you do not have to keep holding the shutter button.
Stop-motion: a video made by stitching several photos, typically a series which is a few frames apart.
You can, of course, use the flip icon to use the front camera instead of your rear. There are plenty of filters, background colors, and text options to enrich your content. When you are done, hit Send To or Add to Your Story to post it.
Top creatives have found several things to like on the platform. Stop-motion has been used by many to document in-progress art projects in an attractive flip-book effect. Some have chosen to do regular live-streams where they ink or sketch popular or requested characters live- a great way to show your workflow and efficiency. Moreover, if you wish to get your unique graphic design ideas into the limelight looks into services like https://gramblast.com/.
Stickers Can Spice Things Up
Your journey doesn't end after the photo or video is taken. Check the top-right to see the things you can add to the content. A fan favorite is stickers- this allows you to stick in a time of day, a popular hashtag, emoji and all sorts of quirky things. After having chosen the sticker, you can rotate and resize it using common multi-touch gestures. Polls are a fantastic option for engaging followers. You can not only get feedback but also make them feel wanted by putting up a poll every once in a while, perhaps to choose between different drafts of the same projector to pick your next project. Another great Story feature is "swipe up" that lets you put a link on a story that a visitor can reach by swiping up on the content- a pure and natural call-to-action.
Length and Frequency
If you want to gauge how followers respond to various kinds of Stories, you can switch to an Instagram Business Account- it is free and convenient and will give you access to a host of different insights and statistics. Story length has been found to drive engagement as well. Some argue that a Story should not be more than 15 seconds, while others say longer stories are fine but you shouldn't post too many at one go. The truth is that these are highly subjective and the right parameters for you depend on a number of factors like your content, your followers' mentality, and what you are trying to achieve. Think about what you are saying before going out and saying it- and most importantly, make sure every second is worth it.
Free vs. Sponsored
It makes sense to get your feet wet by starting with free stories, of course. That said it is worth knowing that there are a lot of brands like Samsung, Lego etc. and creative professionals like Stefan Kunz use paid, or as Instagram refers to them, "sponsored" content to drive their campaigns. They have gained thousands of followers and several conversions this way; it is a tried and tested method. Paid campaigns are not the only way to leverage the power that Stories hold as a medium, however. Users have long shown that they are willing to see and engage with stories if they pop up on their feed; your role is only to get them there. If you have enough followers then you may not need to worry about shelling out more money to get yourself out there.
Conclusion: Final Considerations
The short length of each story coupled with its fleeting nature is a winning combination. They open up avenues for a wide variety of content and infinite flexibility. You should dabble in various kinds of content so as to find your voice and also keep your followers coming back for more. Promote yourself and give shout-outs to other people- this is how communities are built. Put puzzles, clues, promo codes or whatever you think adds value to people's lives. Don't forget to use "highlights" to save your best stories permanently to your profile where people can find them even after their 24 hours are up. Instagram saves a private copy of every story you have ever posted on your account so you can have a look and save it to highlights whenever you'd like. With all this, it is also worth remembering that a balance must be struck. Don't go too wild; don't make your text unreadable or your stories so busy that no one understands what is going on. Consistency, simplicity, and quality are the key to success.