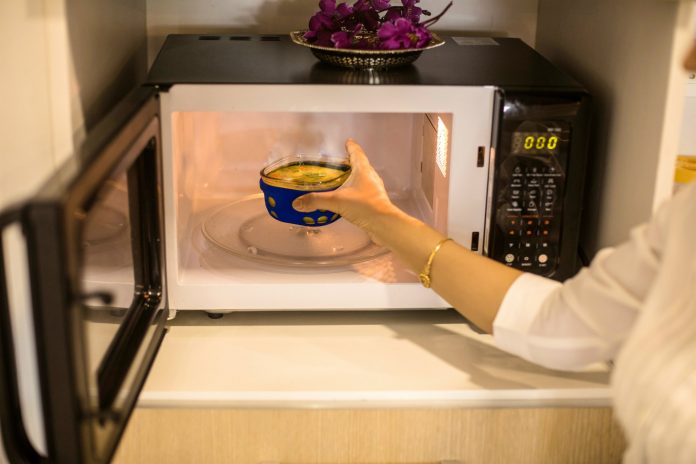 In the present day, when life is very hectic electronic gadgets like oven and microwaves are considered to be blessings in disguise for those who want to reheat food or just prepare a quick meal.
Undoubtedly, these electronic gadgets have made cooking quite hassle free in comparison the preparing meal on the flame. However for reheating your lunch or dinner in microwave or oven properly, you need to have right type of microwave and oven-safe glass lunch box set of 2.
There are so many varieties of glass containers available in the market that it becomes quite intimidating for anyone to know whether it is microwaveable or not.
Moreover, not many people out there are actually have the knowledge about the type of glass lunch box they should buy that can be used for storing as well as reheating food without any problem. These days, market is flooded with inferior quality plastic-made containers and lunchboxes which no doubt claim to be microwave-safe. But the reality is quite different.
As per the latest research, it has been revealed that plastic containers tend to leach out chemicals when come into contact with high-temperature. Hence, the next best and safe option to go for is borosilicate glass lunch box set of 2.
Through this post, we shall be explaining some simple ways that can help you find the right type of glass lunch box in the market.
Why microwave and oven safe glass containers are considered to be the premium quality glassware?
Most of the microwave and oven glassware are made from the borosilicate glass which is considered to have low expansion properties when treated in high-temperature.
Let's have a look at some of the key ways that you can help you know whether the glass container you are trying to use in the microwave is actually safe to use in it or not:
First and the foremost thing, get glass full of room temperature water
After that, keep the glass container you aren't sure whether it is microwavable or not and the glass full of water inside your microwave
Start the microwave for say 30 seconds to 1 minute in the maximum temperature
When the microwave stops, try to take out the glass and container from the microwave safely
Now you have to check the water you have keep in the glass and container one by one. In case, you find water is not hot and surface of the container is burning hot then it means that glass container is not good to be used in the microwave.
On the other hand, if the water in the container is hot and your container is not then it clearly means it is microwave safe.
Wrapping up
I hope these points in this write up help you find the right type of glass lunch box set of 2 that is not only microwave-safe but also oven and freezer-safe. It is always good to make use of borosilicate glass container when it comes to packing food.