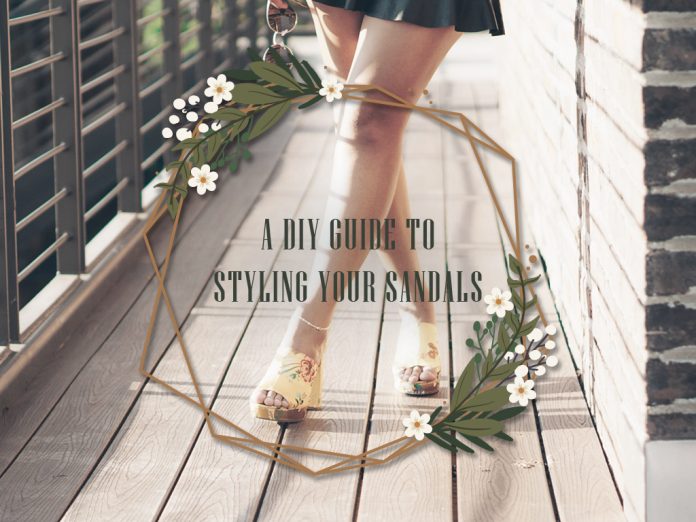 Are you tired of your plain, old sandals just waiting at the corner of your closet? Did you happen to find these very simplistic pairs that you think you can spice up more to better fit your wardrobe? Then how about customizing your sandals! The Philippines is home to many creatives that like to personalize all their belongings. If you're one of them, then here's a small guide on how to spice up your sandals on your own!
Know your Sandals
The first step in designing your sandals is by knowing your sandals. This is because some designs would be better for different kinds of sandals. What kind of sandals do you have? Are you going to customize plain flipflops with just a Y-strap? or do you have Wedge or Mule sandals that have a lot of room for you to add beads or gems for a more different look? Since this mostly depends on what you have on hand right now, look for designs online that you think would look best!
Choose your Design
There are many unique and personalized designs online that would make for an amazing transformation for your pair of sandals. You can try embellishing them with gems or beads to add a little more life. If that's not what you want, then maybe just changing up the strap to add patterns that can easily be achieved by just tying on yarn or some ribbons to make it stand out. Sandals with an old unappealing design can easily be transformed by covering the design with a different piece of cloth, with a different design. The options are endless. The only limit to the transformation of your sandals is your imagination!
Give it a Go
Are you done choosing the design you're going to do? Then go do it! Get the materials you need and start gluing, tying, sewing, or maybe even cutting! There is a high chance of finding a DIY tutorial about your design on the internet if you haven't looked for them yet. Don't be afraid to experiment with your customizations like trying out different colored strings or gluing on an assortment of beads to make your sandals feel more vibrant! With a small budget and a passion for things DIY, you can even make your own sandals in the Philippines!
Prepare to Customize
If it's your first time customizing your sandals, don't worry! Keep trying until you get the design that you want! You always have the choice of customizing the sandals you've already transformed. Once you've gotten used to doing this, chances are you'll be pumped to do it repeatedly and eventually master the craft. And when that time comes, you'll start realizing that styling your sandals on your own, is a lot more efficient, than buying them.
Key Takeaway
The summer season is here! Fashionistas will soon take the limelight with all their summer OOTDs. If you want that limelight, then maybe making something as personalized as DIY sandals can steal the spotlight for you!