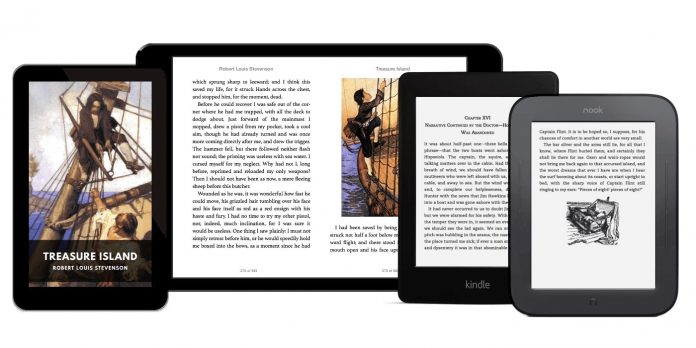 Ebooks replace the old printed books today. There are now various online ebook stores where you can buy and download books.
Here are some best online Ebooks store where you can buy Ebooks easily:
AMAZON:- Amazon is the largest Ebook store on the internet. As its vast collection of books, it has some other characteristics also.
Amazon has its Kindle unlimited subscription service through which you can read and download as many books as you want. The subscription fees for that is around $9.99/month. Prime members also have the feature of access prime reading.
Amazon also offers excellent prices with the best discount.
SMASHWORDS:– Smashwords is the largest distributor of independent Ebooks. Authors publish their work for free and provide a method for them to get into larger retailers and libraries. In this, more than 500,000 books are available. Out of this, 70,000 are available for free.
APPLE BOOKS:- Apple users should check Apple Books, which is called as iBooks. You can access Apple Books on macOS and iOS devices.
KOBO:- Kobo is a popular place to buy Ebooks. The company also provides a few different e-reader models. You will see content in two sections fiction and non-fiction. It is available in all major operating systems Windows, iOS, and Android.
GOOGLE PLAY BOOKS:- Google play books consists of around 5 million titles. Google play store is one of the cheapest methods to buy Ebooks online. The books are available only in EPUB and PDF formats. For Android users, Google playbooks are the best option.
BARNES AND NOBLE:- Barnes and Noble is one of the largest bricks and mortar bookstores in the United States. This contains around 3-4 million paid titles and 1 million free Ebooks. You can buy Ebooks from Barnes and Noble and can read in Kindle, but you have to change the format. Because Barnes and Noble's Ebooks are of EPUB files and Kindle can't read this format.
Also read: Tuigram – The best App Makes Sharing Tweets on Instagram