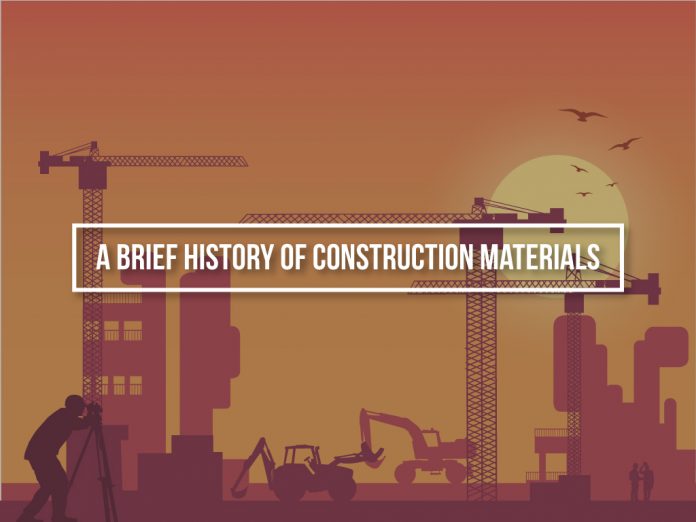 The construction materials in the Philippines that you have known and see in every structure has an underlying history that is an essential component in shaping the very lifestyle of all people today. Construction plays a big part in human evolution and the standards of living. It is a fact that materials that are commonly used the date to as far back as 400 BC.
There are innovations that have come up for construction materials not only in the Philippines but all over the world but it will be a great journey to look back on how it has become the foundation of structures you see today.
Read on below to know about the history of construction materials:
Wood
Historically, wood has been derived from North America and Europe because these locations are covered in expansive forests and rich foliage. Then other nations found out about the advantage of using this natural resource where the construction capabilities are endless.
Today, wood remains the largely inexpensive and essential material in structure development worldwide. Research goes into developing the efficiency of this building material and they are explored to prevent risks in using them for construction projects.
It is primarily used today in construction to frame homes and it has served the construction industry well throughout the past centuries. Although they can have disadvantages, they are still prominent as modern materials and it continues to emerge on the market.
Concrete
Concrete is a combination of cement, water, fine, and coarse aggregates.
Concrete was found to be used by Romans back in the day because of its ability to stay as a strong and versatile material with lots of room for innovation. In 1849, steel and concrete saw a reinforced combination that is used as a reinforced construction material. These are used in bridges, institutions, and in transportation highways ever since.
Concrete is primarily used in preparing foundations in residential constructions which will serve as a support for the rest of the structures. There are also studies which are investigating the use of carbon dioxide-rich environments for curing concrete in order to make it an environmentally friendly construction material.  This means that there is still plenty of potential for this material and it will be further explored in the years to come.
Steel
Steel is a versatile material because it can be customized without putting its strength and structural stability at risk. The two types of steel used in building construction are hot rolled and cold formed steel. Cold-formed steel is used in smaller projects such as residential constructions and hot rolled steel is used in heavier capital infrastructure projects.
Cold-formed steel does not take too much energy and heat as hot-rolled steel. It is lightweight but still high in strength and stiffness. It is the modern construction industry's best bet in low-cost and high-production quantity steel. The benefits of using this material are endless and it will bring a different structural perspective for every project.
Key Takeaway
These well-known construction materials have a rich history behind them and appreciating aesthetically pleasing structures will enable you to look back on how they have come to be today. The construction materials did not just spring up out of thin air, they are products of innovation and research which results in sturdy structures and well-built projects.