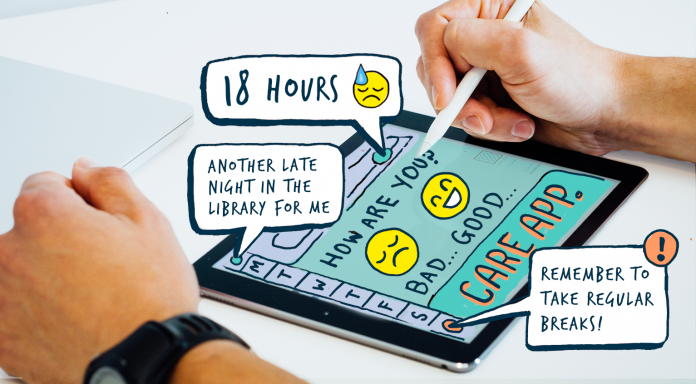 Here we will discuss apps for mental health – In today's world, everybody faces emotional and social challenges. Training regularly and eating a healthy diet can increase mental health and well-being, help to reduce symptoms of panic, anxiety, and stress, and increase endorphins responsible for happiness. Everyone has a challenging life, and in a challenging experience, stress is common. But we can overcome this.
Several apps help to build your mental health. Some of the best apps for mental health we will discuss here:-
Apps For Mental Health And Well Being:-
Headspace:- Headspace is a free app for both Android and iOS users. It makes meditation and mindfulness easy. Its goal is to provide you a healthy and happier life. You can learn meditation with the help of this app in a few minutes. Meditation controls your stress and anxiety.
This app helps also helps kids a lot and also helps kids fall asleep and wake up peacefully.
Happify:- Everyone wants a happy life. Happify is the best app to overcome negative thoughts and stress. This app gives exercises and games to develop your life satisfaction and ability to fight negativity. It is free for both Android and iOS. If you are in stress, then this app helps to regain your thoughts.
Calm:- It is also free for both Android and iOS. Calm is the best app for beginners. It helps to learn meditation. A 10-20 minutes videos help to learn meditation easier. In this app, you will find meditations, sleep stories, breathing programs, and relaxing music, which helps to reduce stress and anxiety.
Moodpath:- Moodpath tracks mental, emotional, and physical health. In this app, users can also discuss their queries with the physician or therapist. This app gives you an interactive depression and anxiety screening program, which reduces anxiety, thoughts, and emotions. It is also free for both users.
Moodnotes:- Moodnotes app can capture your feelings and can improve your thinking habits. It is free for Android users, and for iOS, its cost is about $399. This app can track your mood and generate healthier thinking habits. This app provides you suggestions for your situations and helps to reduce stress and your mental problems.
Smiling Mind:- This app is free for both Andriod and iOS users. It is a web and app-based program to help people challenges of daily life. Smiling Mind is the best app for students and younger people. It gives you classroom sessions.
Pacifica:- Pacifica helps to deal with your stress, anxiety, and mental problems. This app provides you mindfulness meditation, relaxation, and mood/health tracking. This app supports you in breaking cycles of unhelpful ideas, feelings, and behaviors through techniques such as CBT, mindfulness meditation, mood tracking, and relaxation.
Talkspace:- Talkspace is an online therapy app through which you can deal with anxiety, stress, depression, and relationship issues. Around 1,000 licensed therapists are available, who specializes in anxiety, phobia, depression, domestic violence, and more. Those who have depression and they don't know how to overcome this. Then download this app to overcome the depression.
Also read: Best Free Texting Apps for iOS and Android