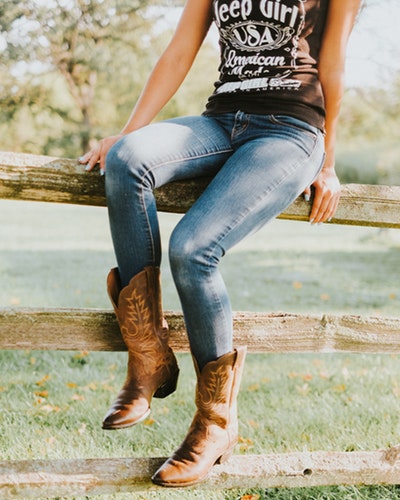 People often take above-the-knee boots a daunting prospect. But, little that they know these are actually more wearable than you might think. They have been given a high fashion makeover, making it even trendier than ever before. In fact, this footwear is not all about a basic black leather or suede boots that go high till thigh- it is now about making a statement. Be it flat-soled, or block heels, solid or printed, thigh-high boots are surprisingly wearable. Here are the 7 ways you can sport women's sexy thigh high boots like a queen.
Wear Them As Co-Ords
Image source: pinterest
Did anyone tell you or you ever realized that your above-the-knee boots can be worn as coordinates? Yes, this is one of the most voguish things you will see this winter. Swap your pants with these amazing footwears and keep gripping the people around with your future OOTDs.
The Jumper Dress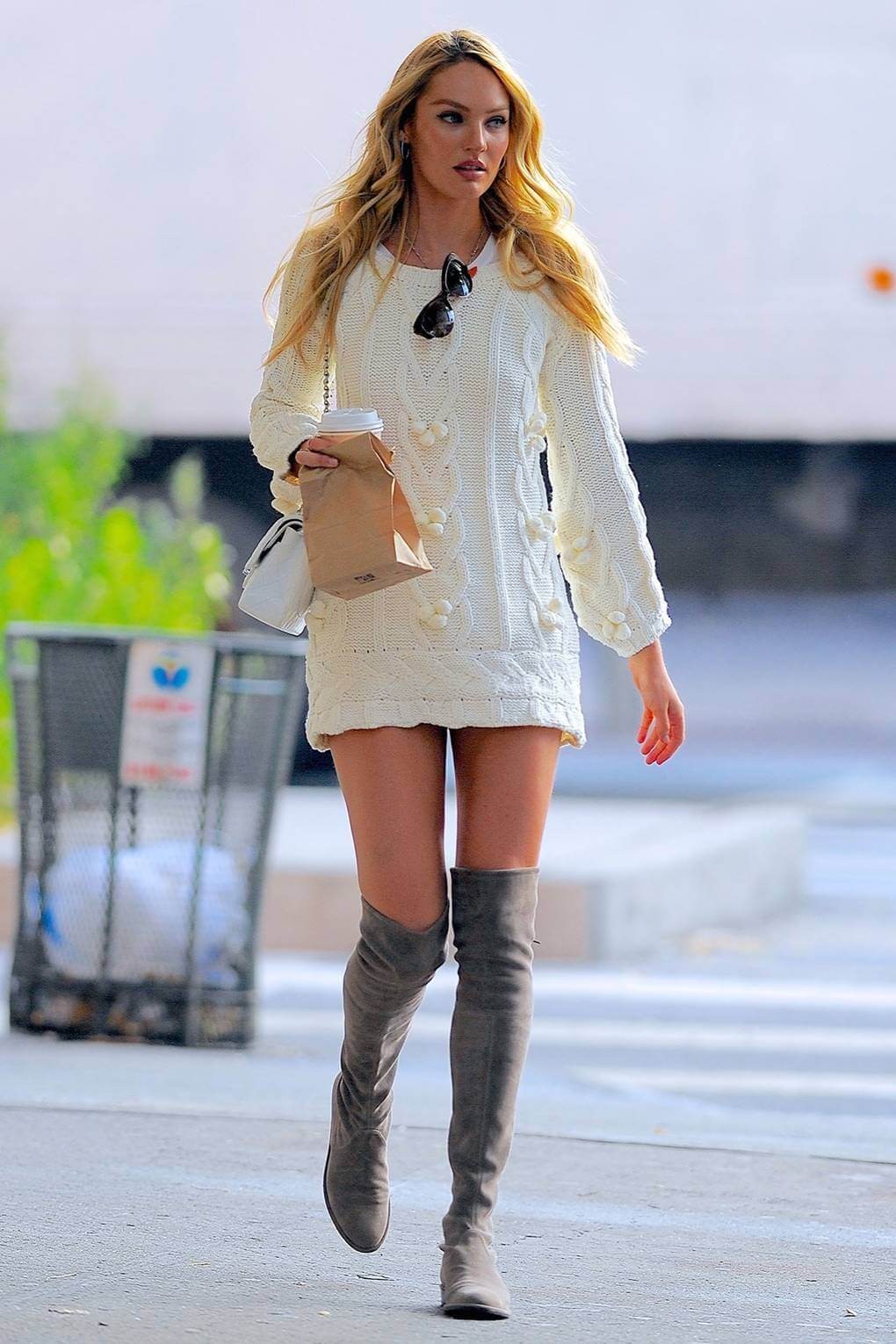 Image source: glamourmagazine
Jumper dresses have an effortless and free-spirited appeal, especially when teamed up with thigh-highs. This certainly will offer a one-and-done look for any casual event or outing. In fact, you can often see celebrities sporting this look.
The Shirt Dress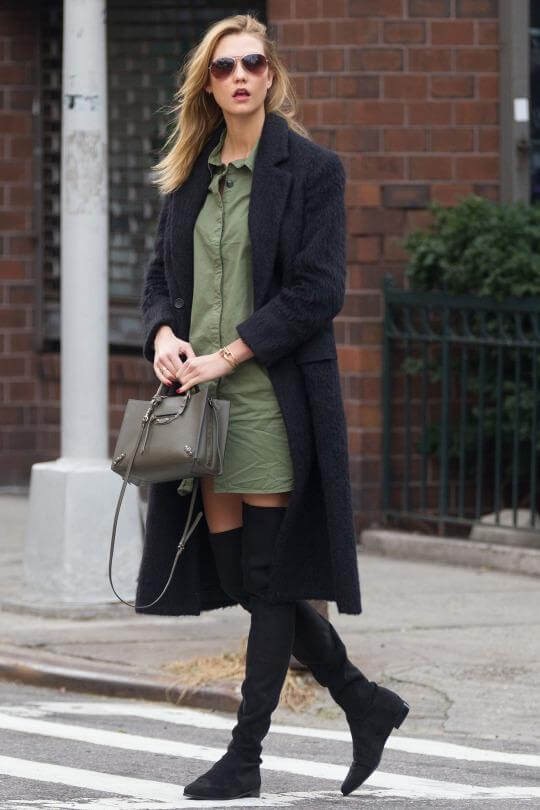 Image source: starstyle
Give your shirt-dress a new lease of life by pairing it with your classy thigh-highs. This is the most 'fashion' way to wear your shirt-dress for the day out. You can also choose a woolen shirt-dress for more warmth.
Over tights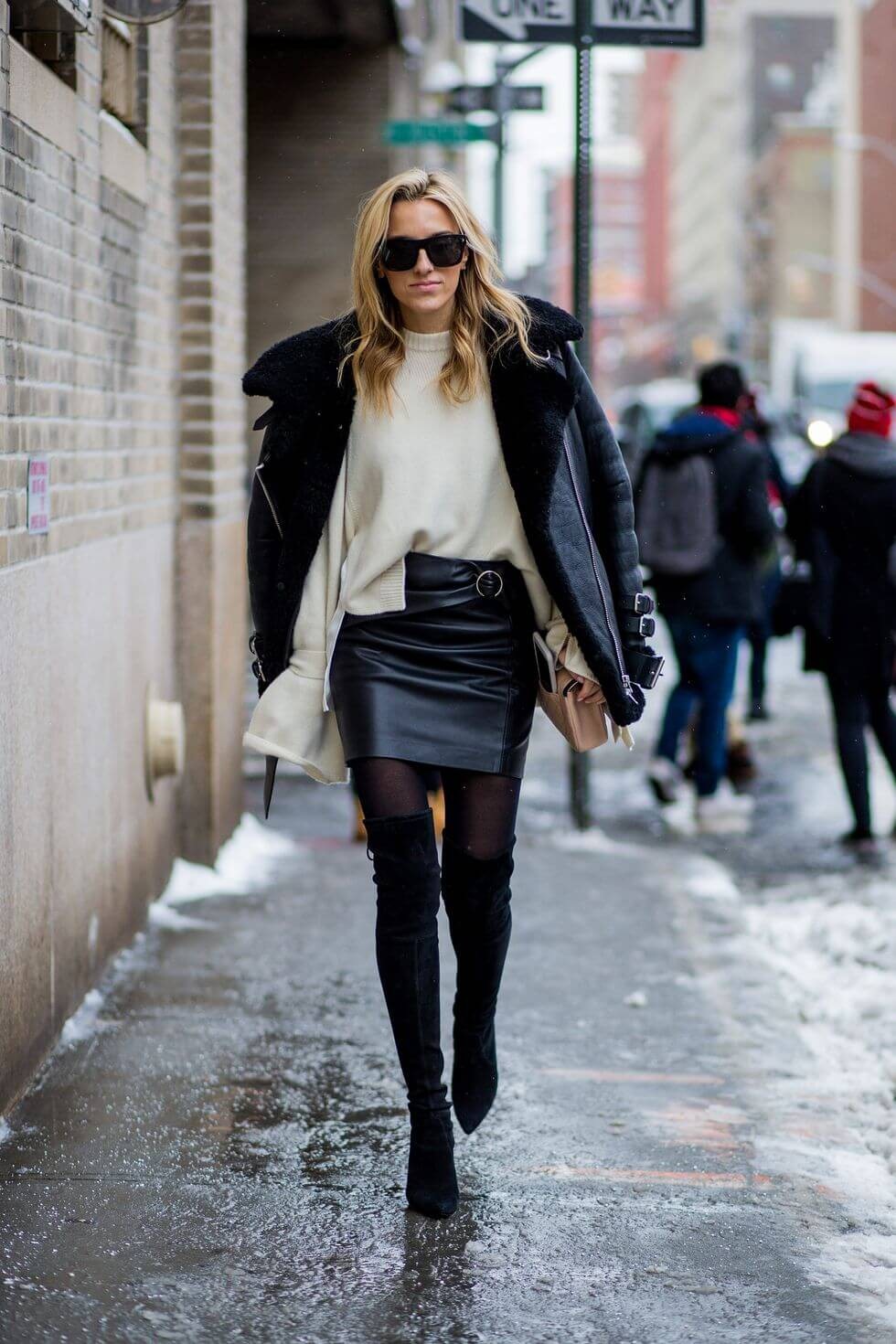 Image source: Getty Images
Tights are always outstanding at adding an extra dash of sassiness and glam to your overall look. This winter, layer your thigh-boots over tights for more warmth and uptown appearance. Opaque tights are recommended if your intent is to make your outfit look swankier.
Chunky Knitwear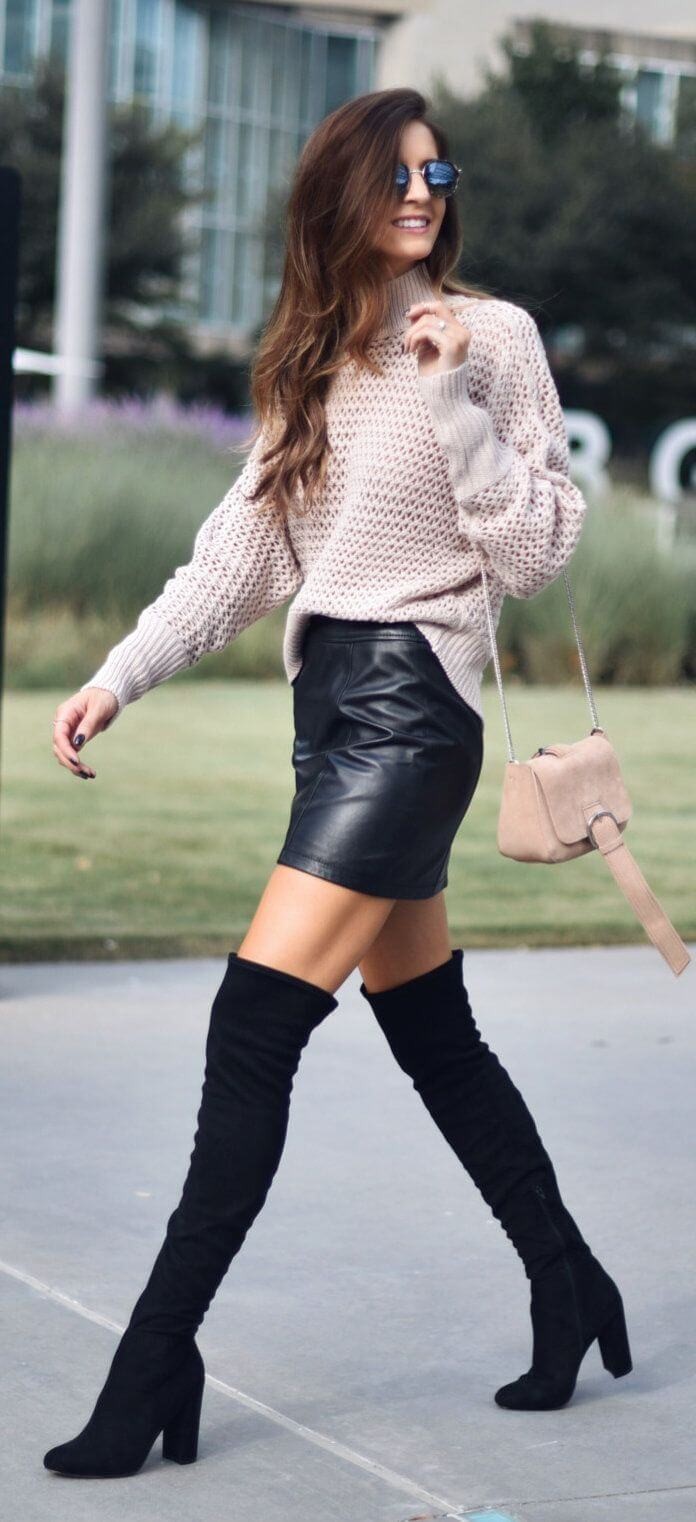 Image source: pinterest
Style your thigh-highs with an oversized knit. You can either use your long knit as dress, or can wear it with a sassy skirt. For day, you can team them with more ordinary pieces, like a casual skirt or jeans.
Side Split Skirt
Image source: glamour
The fashion market today is all about experimenting with styles and making unique fashion statement. You do not have to believe in the conventional breeze stating you should wear a short dress with long boots. Not at all! Style your high-boots with a knee length or mid length side-split skirt and see how many 'woohs' you get on your way.
Go Nonchalant
Image source: pinterest
What's more winter than an oversized high neckline sweater, skinny jeans, and high-thigh sued boots? All that's missing is a hot chocolate beverage.
After knowing how you can carry your long boots, you should know where you can find the trendiest collection of them. It is always better to buy stylish thigh high boots online, as you can find excellent deals and discounts there. And, you would not even have to step your legs outside in the chilly weather to shop. Do a simple search over the internet, and find a reliable shop that allows you to buy chic and cheap thigh high boots for women.